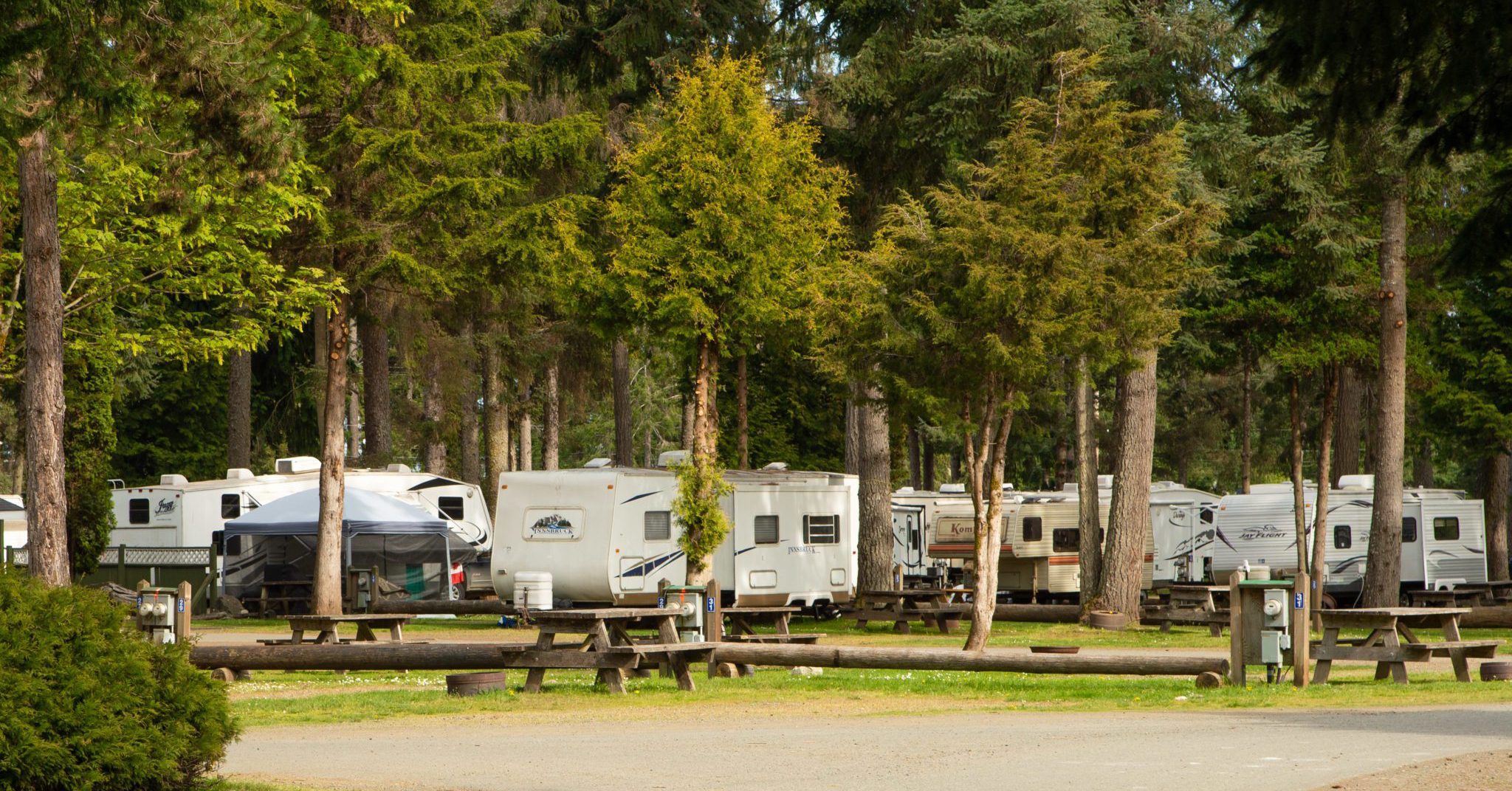 Tips for RV Camping on Vancouver Island
This year perhaps more than any other will see RVing take a front seat for family travel plans. And Pacific Playgrounds Oceanside Resort is ready, open and waiting. Whether you are a first-time RVer or an old hand at it, this is the ultimate place to begin your adventure. You can also choose from a number of different accommodations! Pacific Playgrounds has everything you need.
Here are a few tips to help plan your Vancouver Island RV Camping adventure:
Vancouver Island is a visitor's paradise, whether you are looking for adventure or relaxation – or a combination of both for your summer getaway. Once you arrive, you can work your way around some of the attractions the area holds. You can take in as much or as little as you wish, there is no shortage on the island.
Establish your camping spot ahead of time (first visit vancouverisland.com) and head there to get set up. You can choose from a plethora of private campgrounds along with beautiful provincial and regional parks. You will probably want to stay along the ocean in the beginning and explore the inner island as you go along.
Quick tips:
Many provincial parks campgrounds are cash-only, so have cash in hand before you head into the wilderness.
BC provincial parks have a varying range of amenities so be sure to research each one before making a decision. Virtually none have water or power hook-ups for RVs though, so take that into consideration.
If you are booking in a BC park, always book well ahead. You are competing with car campers, tents etc.
Many pubic campgrounds have strict no pet policies so make sure 'Rover' will be welcome wherever you land.
Most private campgrounds such as Pacific Playgrounds offer long term RV pads. It's a great option to get all the amenities of home but with the open air feel of camping.
Marine access is a worthy perk of some RV parks. Pacific Playgrounds not only has a full service marina, but also has water activities for all. Pack your swim gear!
Mobile internet is not a given on the island. Download music and podcasts for when you hit mobile dark spots. Many if not most private parks will have fast Wi-Fi access. Ask before you book to be sure.
Use this link for a comprehensive look at driving requirements in BC by visiting vancouverisland.com
Where to?
You'll likely want to first research regions of the island.
And don't be misled or overwhelmed! It really is an expansive place filled with diversity and you don't want to miss any of it, but it doesn't have to be taken in all at one go. You'll have many years to explore the delight of it all.
Main regions of Vancouver Island
Tofino
Nanaimo
Victoria
Campbell River
Comox Valley
Port McNeill
There are many online resources to examine these regions.
We find this link is a good start for a more RV-focused point of view on each region: visit gorving.ca
Not ready for the full RV ownership experience yet but still want the RV feel?
You can rent one of our stay-in-place RVs and choose from a parkside, creekside, riverside or oceanside view.
Don't have an RV but still want a spacious family setting at Pacific Playgrounds? Take a look at our two bedroom cottages. And you can book now to secure limited time shoulder season rates