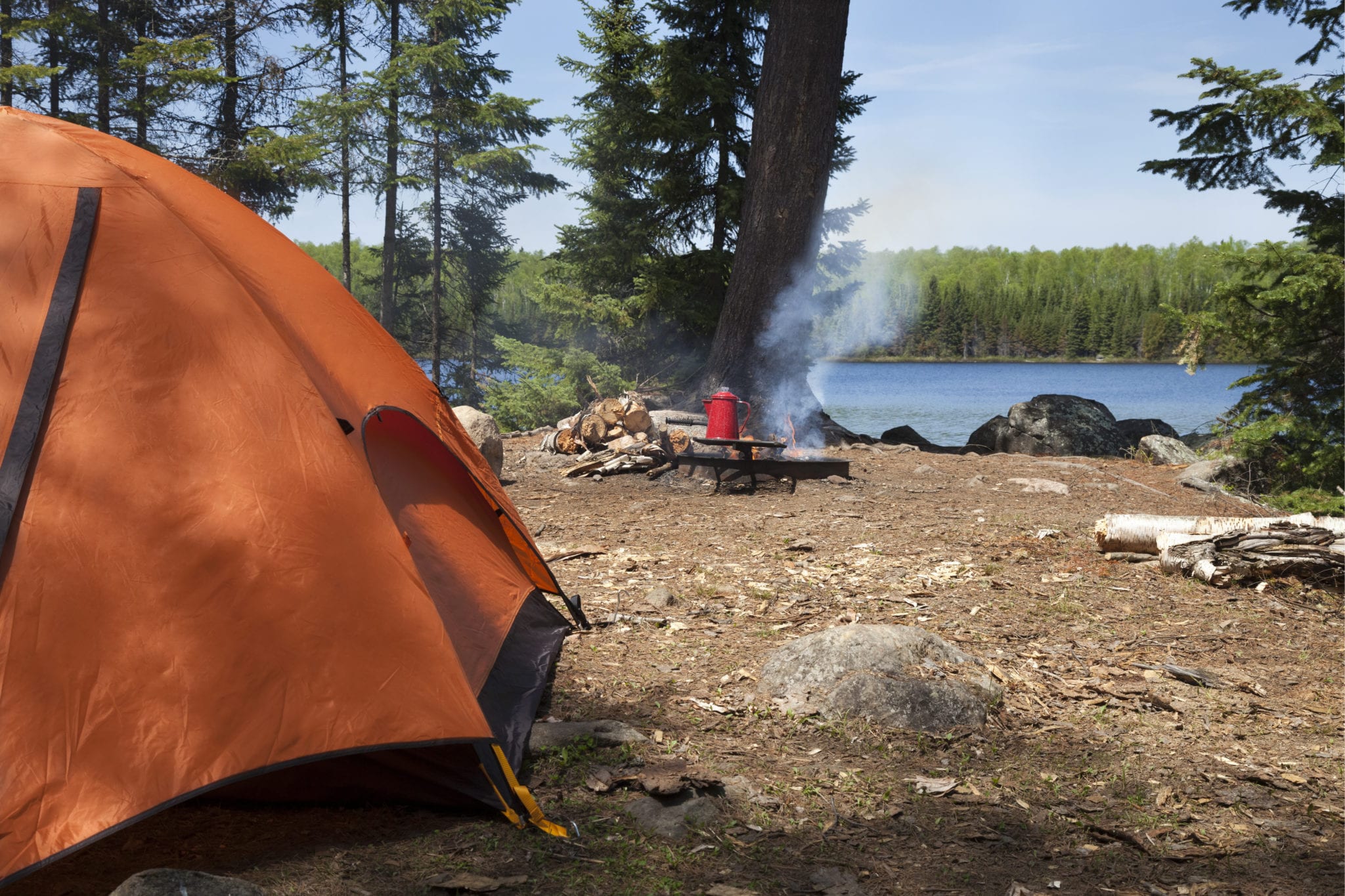 Camping Preparation for Vancouver Island and Comox Valley
Vancouver Island Camping in BC
Like so many others, you are probably more than ready to accept the challenge of the great outdoors. But with the increasing demand, it can be harder than ever to find a campsite.  Vancouver Island has many types of campsites vying for your attention and filling up quickly, as a result it's important to do early research to find the sites that work best for your needs and abilities. And let's not forget – a prepared camper is a happy camper; so before you embark you need to do an inventory to ensure you both pack light, but also effectively.
Let's begin with a few basic resources for Vancouver Island-specific camping.
Vancouver Island Camping Options
There is a BC Parks-operated reservation website here that lets you can search by region. Once in the region, you can get details like open dates and what types of camping are available at the site.
National Parks
Also in high demand are the three national park areas on the island. They cover a vast terrain of land with all manner of things to do. There is hiking, kayaking, surfing, fishing, whale watching and camping to name just a few. And even if there are no campsites available they come highly recommended as places to visit with a day-pass.
VancouverIsland.com
Another useful site that distills public camping down to Island-only sites including campgrounds that operate on a first-come, first-served basis can be found here. So you can pitch a tent, or just hike in for the day; experience nature in all its breathtaking glory,
Time your Excursion
Timing is everything! Typically, mid-May to early October is considered camping season on the island, but keep in mind that the season starts to heat up in mid-June and peaks in July and August. July and August are popular since they have the driest and warmest weather, however, the dryness can sometimes result in campfire bans. Early September is less popular, but it's still a great time to camp and sites will be easier to book. The weather transitions to a cooler and wetter environment through October, but if you are an experienced outdoors person there are opportunities all the way from November through March.
You can follow fire bans, restrictions and active wildfires through this site:
Visit bcfireinfo.for.gov.bc.ca
Checklists
And for the smart, camping-trip packing we mentioned earlier, have a look at this list of must-have gear. The official, comprehensive, downloadable and printable list is available here:
This printable list from MEC is also a solid resource:
Read the Printable PDF Document
Keep Safe
You must always be aware that the island has an array of animals that can be dangerous to both you and your pets. Encounters with bears, wolves, cougars and even elk can go sideways without planning. We highly recommend informing a trusted friend or relative of your planned route, especially when going on an unpopulated hike. It may seem like over-planning but it is integral to your safety. Researching possible responses can also be helpful. Unfortunately, you can't rely on your phone as signals are limited in the more rural areas. Also, leave no trace, and follow the "Bare Campsite" protocols for both you and the wildlife we all value.
You can even take a live "learn to camp" course on the Gulf Islands. Details here:
Camping Terminology
Full-disclosure, we borrowed the following fun and useful terms to help you feel professional from the provincially operated Visit the Super Natural BC website. It has a ton of great info.
Frontcountry camping (a.k.a. car camping): Camping in a park or recreation area close to a road or highway, so you can bring your vehicle to the site and set up camp right where you park. These campsites usually have basic facilities and recreational opportunities.
RV (camper van) camping: Camping with an RV (recreational vehicle) or a camper van in a frontcountry area. Extremely popular with both novice and experienced campers this year!
Group camping: Privacy goes both ways. Group camps are often located in designated areas that are separated from tent and RV sites so that your group will have more privacy and there are not campers outside your group coming into your campsite. Group camps are a great option when camping with friends, for family reunions or even a work retreat.
Walk-in/cycle-in camping: The saying goes "skip the parking, double the fun".
Walk-in or bike-in, there are designated sites that do not allow vehicle parking (some frontcountry areas also have walk-in/cycle-in sites). They are less full and the journey is an integral part of the adventure!
Backcountry camping: Camping in an area that is not frontcountry – duh! This involves wilderness hiking and backpacking in remote isolated areas where limited facilities are available, and all equipment must be carried in.
Cabin camping: Backcountry areas that offer cabin accommodation. For the more adventurous, many cabin camping areas require hiking and backpacking to reach them and may have limited amenities. Others are becoming more popular with families who want to enjoy the camping experience without giving up some of the amenities of home (like a roof). Lots to choose from but book early.
Pack in/pack out (a.k.a. no trace camping): In areas where no garbage facilities exist (primarily in the backcountry), the saying goes, if you bring it in, you must take it out. Respect wildlife and be considerate of other visitors – leave no trace.
Bear cache: A storage container designed to protect your food from bears and other animals. This may be a metal box, canister, wooden structure or a hanging system. Always be prepared to create your own if nothing is available.
Potable water: Water available in camp areas that is safe to drink or to use for food prep. It is important to prepare ahead!
Outhouse: Otherwise known as a pit toilet, it is exactly what it sounds like and can often be found in backcountry or wilderness camping areas.
Spork: Another one that is exactly what it sounds like, this is a handy utensil that is a combination fork and spoon. Invaluable in many situations.
s'more: A rich delicacy made from graham crackers, marshmallows and chocolate. A camping must – let's have s'more!
Pacific Playgrounds Camping
There really is no better place for camping on Vancouver Island than Pacific Playgrounds. Our serene, treed sites offer a convenient home base for those who wish to enjoy the beauty and amenities of Comox Valley and the Campbell River area.
We offer eight tent-only campsites, peacefully and privately nestled at the end of Juniper Lane. The sites come with basic water, power and stunning views. Enjoy a dishwashing area, a private bathroom and take advantage of being close to the activities area.
In our opinion Pacific Playgrounds is a low risk place to test your camping skills with the backdrop of a full amenity facility and staff support.
Read our nearby activities page for a list of local day trips
Pacific Playgrounds Onsite Amenities
One of the many things that sets us apart and draws long-term stays is our extensive list of amenities.
Rain or shine you'll always have activities and amenities to occupy your days and nights.
Here are just some of the things you may want to add to your Pacific Playgrounds itinerary:
Beachcomber Store – groceries, gifts and ice cream shop, specialty coffees and more
Kayak and paddle board rentals (Island life Expeditions – www.islandlifeexpedtions.com)
Heated swimming pool and tot pool
Large playground
Kid's Fishing dock
Oasis adult-only social area
Horseshoe pits
Boat tours and fishing charters(Island life Expeditions – www.islandlifeexpedtions.com)