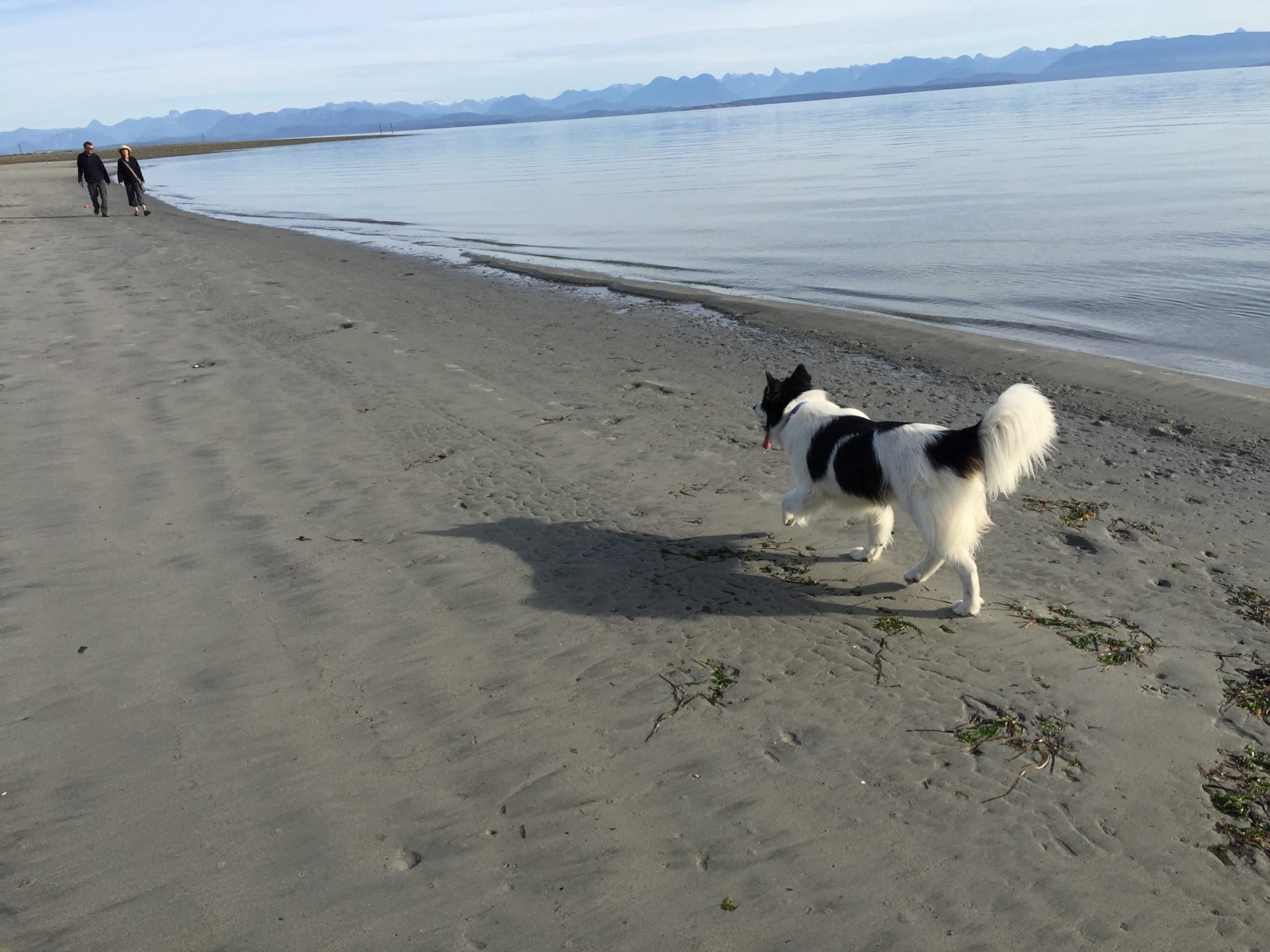 Hiking and Biking by Pacific Playgrounds
Hiking and Biking Close to Pacific Playgrounds RV Resort and Campground
Hiking and biking – they go together so well the rhyme is just natural. And speaking of nature, our guests invariably seek out places to connect with local nature and explore the unique flora and fauna of Vancouver Island. We love nature for many reasons, not the least of which is its therapeutic qualities. And how better to get close to it than hiking and biking, a rewarding and fun way to better understand and enjoy the local environment and ourselves. The breathtaking trails near Pacific Playgrounds are the perfect route towards that goal. From scenic to sporty, there is a hike for you and your family near Campbell River, Courtney and surrounding areas.
Hiking
Canyon View Trail
Winding along the banks of the Campbell River this trail distinguishes itself with an 80-foot suspension walkway offering views of the rapids below. It's a great place to witness salmon during the spawning season. And depending on which side of the nature coin you are on, you also have a good chance to see bears eating salmon in the fall, as there's lots of fly fishing going on.
Elk Falls
Highlighted by a waterfall Elk Falls Provincial Park has so much to see and do including both hiking and biking and even fishing. Not for the faint of heart is the Suspension Bridge at 64 metres above the Campbell River.
For a great all-round intro including video check out the outdoorvancouver.ca website.
Miracle Beach Provincial Park
It's all in the name. Contemplate its magical, mythical history as you enjoy a leisurely shoreline stroll along Miracle Beach. It's a place where miracles really did happen according to BC Geographical names.
Salmon Point Trail
The journey from Oyster River to Salmon Point via Jack Hames Trail is affectionately called the "Pub to Pub walk" by locals. This unique trail takes you from the mouth of the Oyster River to Salmon Point along the ocean's edge. It's notable for its views and small sea life spotting along the shore.
Biking
Snowden Demonstration Forest
Consistently cited as one of the best XC bike trails  – Warning – not well suited to the absolute beginner rider, as most trails are quite difficult, On the more peaceful side, Snowden Demonstration Forest delivers 76 official biking trails and countless other routes. You'll revel in the remoteness and often find yourself stopping to take in the breathtaking views.
Beaver Lodge Forest Lands
Situated on the southwestern side of the Campbell River, Beaver Lodge is the first experimental forest protected under its own provincial legislation. Since then, the land has been made accessible for public use. Beaver Lodge has 48 biking trails and is distinguished by its notable breadth of wildlife.
Conclusions and more resources
Read our nearby activities page for a list of local parks. Many of which have interesting walks.
We can't possibly share all the hiking and biking locations in just one blog post. However, a great place to start discovering hiking trails is the AllTrails app. Not only does it identify trails near you but you can get recent comments from hikers regarding trail conditions and wildlife alerts. It also has an offline mode so you can still explore when out of cell range: All Trails Website
For a more biking-specific itinerary check out Trail Forks: Trail Forks Website
Of course, socializing with other Pacific Playgrounds guests and staff is the best way to learn about those can't-miss trails, and it's also a great way to plan a group excursion, which is also advised to lessen the risk of unwanted wildlife encounters.
These are just some of the countless options. Don't forget to enjoy the journey and find your own secret spots.
Pacific Playgrounds Kayak Rentals
As is indicated at by its name, one of the best features of Pacific Playgrounds Oceanside Resort is its proximity to water. And because we have such easy access to the Oyster River and the Pacific Ocean, we keep a fleet of quality, comfortable and super-stable Pelican sea kayaks at the ready. Grab one and explore all that the river, its estuary, and the ocean have to offer.
There's no better way to explore the meandering shoreline. Grab a paddle; it's time to cast off and enjoy the peaceful pace of the Oyster River. You can launch right from the dock in our sheltered marina or paddle around the sandy delta as it changes according to the tides. A day-trip adventure up the coast might also be the ticket. There are so many memories to make.
Pacific Playgrounds Onsite Amenities
One of the many things that sets us apart and draws long-term stays is our extensive list of amenities.
Rain or shine you'll always have activities and amenities to occupy your days and nights.
Here are just some of the things you may want to add to your Pacific Playgrounds itinerary
Beachcomber Store – groceries, gifts and ice cream shop, specialty coffee and more
Tackle Shack fishing and boating supplies store
Kayak and paddle board rentals (Island life Expeditions – www.islandlifeexpedtions.com)
Heated swimming pool and tot pool
Large playground
Kid's Fishing dock
Oasis adult-only social area
Pickle ball court and horseshoe pits
Tennis courts, badminton, sand bag toss
Boat tours and fishing charters (Island life Expeditions – www.islandlifeexpedtions.com)