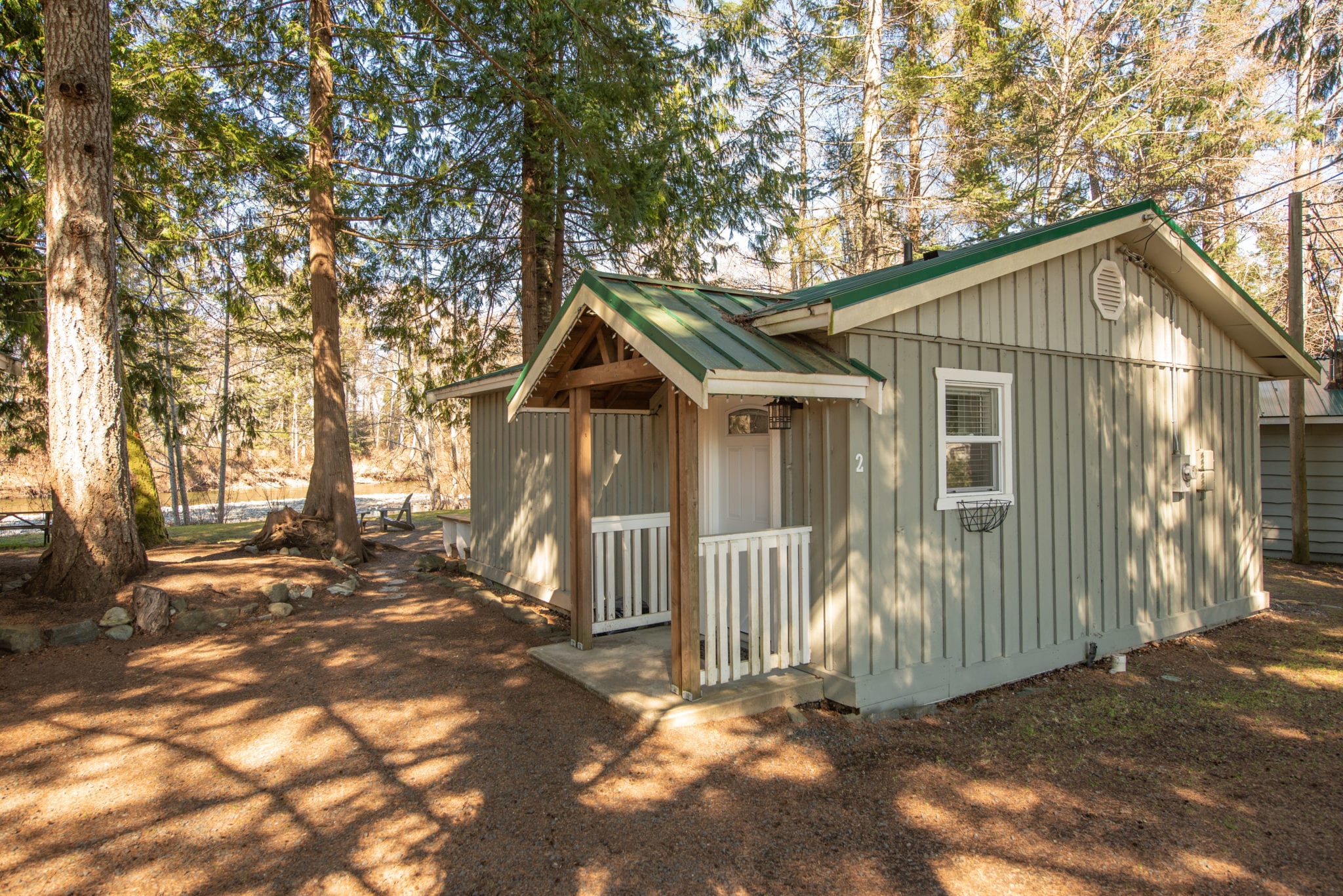 Which Do You Prefer, Cottage or Cabin?
Pacific Playgrounds Oceanside Resort Offers Cozy, 2-Bedroom Cottages
Out East, folks visit their cottages, set on the shores of idyllic woodland lakes. On the prairies, busy hunters, fishermen, and water skiers take refuge from a busy day's play in their rustic cabins, lit a buttery yellow from warm firelight. Out here? Well, we stay in cottages, and they're about as perfectly situated as you can get—steps away from the mighty Pacific Ocean, set next to a clear, running river, and nestled beneath towering Douglas Firs. Sound perfect? We think so, too, and we welcome you to enjoy our cottage hospitality all year long.
Fresh and Contemporary
We have 20 modernized and well-equipped cottages for rent all year. These are great for families, couples and even small work retreats.
Our cottages are non-smoking and have been fully renovated. Inside, you'll enjoy stainless steel appliances, and the kitchens are thoughtfully stocked with basic cooking equipment and dinnerware to ensure your stay is comfortable and convenient.
Each cottage has one 4-piece bathroom, which comes complete with towels. The master bedroom has a queen-sized bed, and the second bedroom has two single beds or bunks. The living room has a comfortable sofa bed that sleeps two.
To add to the pleasing interiors, each cottage has an electric fireplace that you can snuggle up to when watching TV (each cottage comes complete with basic cable).
Our cottages also come with ample outdoor space—that's what we're all here for, after all—including a spacious deck, outdoor chairs, a picnic table and fire ring. Down the lane is the Beachcomber General Store for anything forgotten or desired.
Something Different Each Season
Summer at our resort is something special. The resort is hopping, and young families are busy taking advantage of the playground, playing field, outdoor pool, and the water. Couples come and go, enjoying the adult-only patio and the many nearby attractions. Summer is social, packed with fun and guaranteed to banish boredom.
Hot on the heels of the dog days of summer is Autumn, and the resort quiets down and becomes a nature-lover's retreat. Similarly, Spring is quiet and provides an excellent season for really enjoying all that nature has to offer. Our shoulder seasons are wonderful for birding, wildlife viewing, hiking, biking and just being.
Winter is amazing at our resort, and it can only be enjoyed from our cozy cabins. Serenity lovers and storm watchers often book for a month or more and enjoy Mother Nature's splendour, however it rolls out. The moody, beautiful Pacific Ocean delivers amazing sights at this time of year, and it's a special perk for those who are able to spend their winters here. Learn more about our cottages here.
Cottage Rentals and Rates
Depending on the season, our cottages are available for daily, weekly or monthly rentals. See Pacific Playgrounds' Cottage Rate Card here.
Extra guests and pets are easily accommodated, so please let us know what you need when booking. During the summer or shoulder seasons, if you're unable to find a cottage during the date range you'd like to stay, be sure to look at our popular Stay-in-place RVs. They're convenient, fun, and add a little something different to your stay. Read what it's like to stay in these gems.