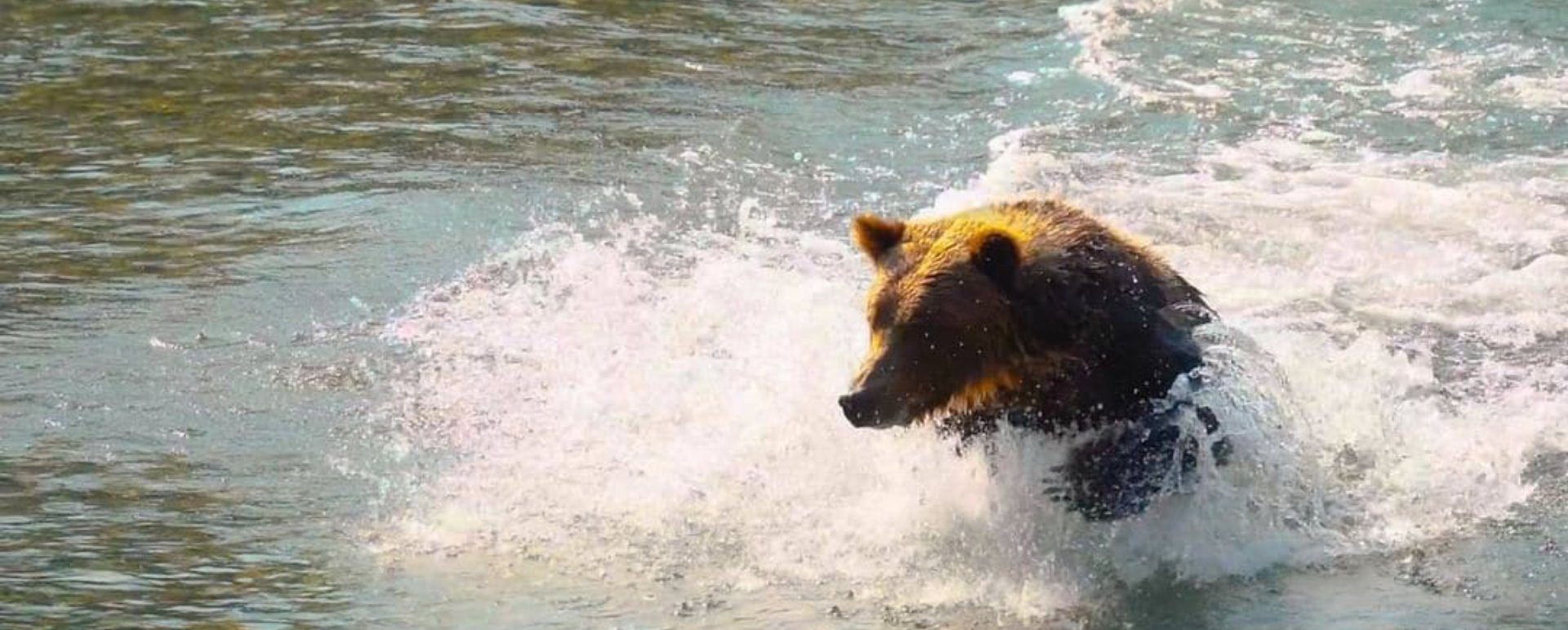 Pacific Playgrounds in partnership with Homalco Tours is offering Indigenous-led local excursions
Experience Exciting and Educational Nature Tours While Camping Comox Valley
The surrounding area of Comox Valley is well-known for its spectacular natural beauty, and due to natural curiosity and in keeping with the times, many of our guests are looking for a deeper understanding and interpretation of this land through a safe and ethical encounter with the local wildlife. These two objectives are inextricably interwoven.
In this spirit, we partner with Homalco Wildlife and Cultural Tours.
Homalco Tours is 100% Indigenous-owned and brings to life a truly unique First Nation experience from dock-to-dock. Our friends and guests return from Homalco Tours excursions with stories of awe-inspiring experiences of Vancouver Island's wildlife and scenery on this truly supernatural (in every sense of the word) landscape. The immersive tours are enhanced by an Indigenous perspective that includes wildlife viewing with First Nations culture and history informed by stories stemming from cultural beliefs that span back through thousands of years. It's a unique experience and privilege to not only encounter some of the most majestic mammals on earth but to do so safely and ethically.
We will look at a few specific tours our friends offer. All tours can be packaged with your stay in a cabin or RV at Pacific Playgrounds. Contact us to start the journey of a lifetime.
People Water Land
Let's begin with a quote from TripAdvisor, "What an amazing experience and all credit to the Homalco First Nation and their outstanding stewardship of this area and its natural resources. Encounters were plentiful and truly spectacular." Just one review of many describing a full day of whale watching, cultural discovery and wildlife.
Travel to Bute Inlet and through the Salish Sea, while watching for humpback whales, orcas, sea lions and other marine wildlife. Accompany a First Nation guide who will share stories and some of the history of Homalco while keeping a keen eye open for grizzly bears, bald eagles and more. The journey takes you to the traditional territory of the Xwémalhkwu (Homalco) First Peoples, and passes culturally significant sites on the way to Orford Bay.
Learn more about People Water Land
Great Bears of Bute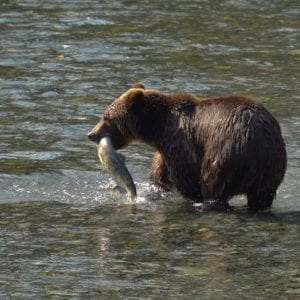 While the people, water and land tour encompasses all of the wonders of the territory, the grizzly bear section is just a tad more focused. Still taking place on a boat, we join 12 people in total on this full-day tour where we hear Indigenous stories of ancient days and customs, and witness grizzly bears in their natural habitat on this breathtaking tour for a one-of-a-kind adventure.
χawgəs (Grizzly Bear) knows that around mid-August the annual salmon run begins in Orford Bay on the edge of the Great Bear Rainforest. Bears journey long distances to Algard Creek and the Orford River to feast on the spawning salmon and their eggs. It's part of a quest to fatten up before a long winter of hibernation, and in doing so, they continue a cycle that has taken place for a millennia on the traditional territory of the Homalco First Nation people. We are honoured guests as we enter their world.
Learn more about Great Bears of Bute
Whales, Wildlife and Culture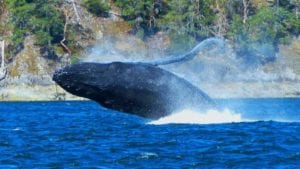 And now from a more distant spectacle, we progress to the inevitable (because we are on an island) sea-focused, marine mammal journey, This is an unforgettable expedition where we will see orcas, humpbacks, sea lions and even more remarkable marine mammals in their natural habitat as we venture through the Salish Sea.
In a true coastal manner, this is an excursion of discovery focused on large marine mammals, whales (Qʷ̓ənɛs) to name the very biggest, combined with a fascinating view into the world of local First Nations. Campbell River, BC ranks among the most sought-after destinations for viewing some of the world's most magnificent marine mammals. Depart from Discovery Harbour Marina aboard a custom-designed tour vessel and bear witness to BC's magnificent shoreline mountain range as you contemplate bald eagles, marine birds and other wildlife on this remarkable expedition.
Learn more about Whales, Wildlife and Culture
Conclusions
We encourage you to experience some of the most supernatural attractions and wildlife Vancouver Island has to offer, but for your safety we do recommend a tour to do so in the safest way possible.
The tours start on August 15 and run until October 15. Don't hesitate at all to contact us to discuss further.